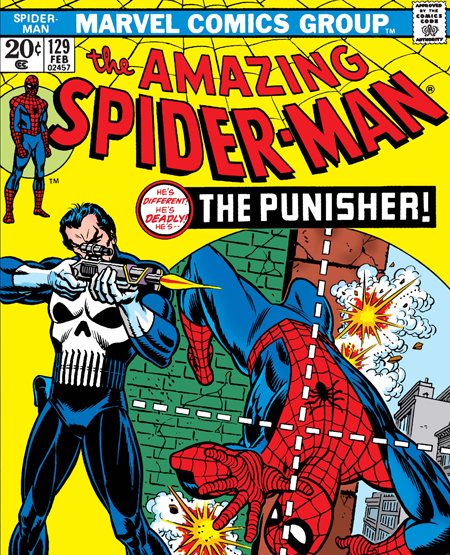 GERRY CONWAY
LEGENDARY COMIC WRITER
APPEARING: SAT/SUN
Known forever to fandom as "the man who killed Gwen Stacy," Gerry Conway is also co-creator of The Punisher, Ms. Marvel, Killer Croc, Vibe, Steel, Vixen, Firestorm, Power Girl, Man-Thing, Werewolf-by-Night, The Jackal, Tombstone, Tarantula, Count Vertigo, and many other popular characters for Marvel and DC Comics.
Gerry sold his first story to DC editor Murray Boltinoff a few weeks before he turned sixteen. At eighteen he was writing for Marvel full time; by twenty, he was scripting Marvel's flagship title, Amazing Spider-Man.
Beyond comics, Gerry has written several science fiction novels, two films with Roy Thomas ("Fire and Ice," and "Conan the Destroyer"), and has spent much of the last two and a half decades writing and producing television shows such as "Hercules: The Legendary Journeys," "The Huntress," and "Law and Order Criminal Intent." Gerry's work on "L&O CI" was nominated for an Edgar Award by the Mystery Writers of America. Along with the other writers of The Batman animated series, Gerry won an Emmy for his work on that show's first season.
Gerry's most recent work in comics is 2018's "What If Flash Thompson Was Spider-Man," "Amazing Spider-Man: Renew Your Vows," and "Carnage." The last two are in collected editions. Other collected editions of Gerry's work include "Tales of the Batman by Gerry Conway" Volumes 1 and 2. Volume 3 is upcoming.